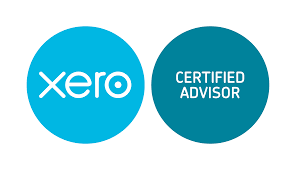 At Triple8 Financials we have spent many hours researching various
accountancy software providers. The one that comes out on top is Xero.
Xero is an online accounting software package which can be accessed from anywhere on your devices (just like online banking and emails). It is cloud based with safe, secure online data storage. Xero enables trusted collaborative partnership with your business and accountant to provide instant insight and assistance creating and expanding the service level you receive.
We are proud to be partnering with such an innovative, fresh and exciting software product that
provides so much more than just doing the books.
The intuitive software enables our clients to easily keep on top of their books and is real time so clients know exactly where they sit financially at any moment. What gets us really excited is that Xero Practice Manager (the part accountants use) is sophisticated enough to enable us to provide high level reporting and help clients with their business decisions.
Xero automatically downloads bank transaction data and codes it for you, can invoice clients for online payments, enter bills, produce reports at the press of a button and produce GST returns ready to file online. Clients can also upload receipts into Xero so there is no further need to carry around mountains of small paper receipts waiting for month end processing.
Banks and other professional users of financial information value Xero too as it provides up to date
information in easy to read financial report formats. This comes in handy for businesses needing to
approach these professionals for funding or simply to provide up to date financial information to
support current funding facilities as well as for business valuers, should these be required.
Xero has many add on applications. Workflow Max is a system to aid in jobs and projects, pricing, profit percentage tracking, work in progress and job allocations as well as time frame tracking. Add ons that include quoting, invoicing and job time sheets which can be accessed from an android device
while mobile out on the road making life so much easier for businesses and their employees. And, once the right package for you has been selected Xero is so flexible and fluid that clients can upgrade or downgrade to another package at any time as business requirements evolve. Xero is also easy to learn and fun to use. This sounds odd for an accounting package, yes, yet once you find your way around the
programme and learn to get more out of it the activity is actually enjoyable.