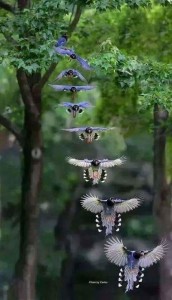 Triple8 Financials simplifies your small business accounting needs. If you want a fresh down to earth approach to business accounting you have come to the right place.
Let's face it, to most people accounting is a chore – not to us. If you want more time to focus on growing your business with sound advice to support your decisions then we would love to hear from you.
What do we stand for?                                                             Triple8 has an holistic view about accountancy and business practice. Our name reflects the balance we aspire to:
8 hours work, 8 hours sleep, 8 hours play.
An ideal, yes, but achievable with the right team around you.
Triple8 loves working with fledgling businesses, growth and established businesses, trades, rental property owners, trusts and financial investors. We have the tools to help you understand your business better. Tracking your progress and helping you make the right decisions to achieve growth.
Triple8 has worked hard to develop competitively priced packages that provide access to
accounting software, training, advice, reporting, taxation and discussion meetings.
Xero is our preferred accounting software which allows for greater understanding of your books. Our expertise ensures you get the most from the wide range of reports available enabling you to make sound business decisions.
Triple8 Financials' philosophy is embedded in adding value and providing superior service for client
satisfaction. All pricing packages include support for client queries and phone calls without extra charge. This is particularly helpful to people new to the world of accounting and tax requirements.
If a package solutions isn't the right fit for you, we can tailor services to suit your individual needs.
And whether you require your accountant to use banklink, quickbooks, MYOB or any other accounting software we can also tailor a solution to fulfill your requirements.
Call us today for a no obligation chat about how we can help you.
Triple8 Financials – A Fresh Approach to Accounting and Business Advisory Solutions