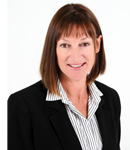 Triple8 Financials emerged in 2014 to fulfill a gap in the market place. Accountancy services with value for clients. Sara
Andrews saw the need in the Christchurch market and was keen to get to work with businesses.
Sara is an accountant with a philosophy of value add for clients. She takes care of small and medium sized business requirements with a particular focus on fledgling businesses, growth and established businesses, trades, rentals, trusts and financial investments. Her approach is to provide solutions and answers to all questions posed by clients without charging for each minute of her time. Clients on the monthly pricing package receive full support without extra charge for their day to day business requirements.
Sara completed her BCom degree majoring in accounting at the University of Auckland in 2004. She incorporated papers in finance and commercial law as well as international politics. Sara then went on to public practice accounting and worked her way through the CA pathway completing the final programme in 2009. She then went into the commercial accounting sector before starting her own business, Triple8 Financials, in 2014.
Sara is excited with her business venture and enjoying her clients immensely. She gets real pleasure out of assisting them and resolving all questions and any issues they may have. She appreciates working with good people and supporting the businesses rebuilding Christchurch as well as investors enjoying the growth in the Christchurch market place.